Mineral Springs Lake Resort & Campground Is For Sale!
573.7 acres of natural wonderland including a 104-acre mineral spring fed lake with 5-1/2 miles of pristine shoreline and 421 improved campsites within the 100-acre campground.
Register To Bid
Offering Memorandum
Tract 1
Sale
Ends: 11/12/19
10:00am ET
Tract 2
Sale
Ends: 11/12/19
11:00am ET
Tract 3
Sale
Ends: 11/12/19
12:00pm ET
Tract 4
Sale
Ends: 11/14/19
3:00pm ET

This is NOT a Foreclosure Sale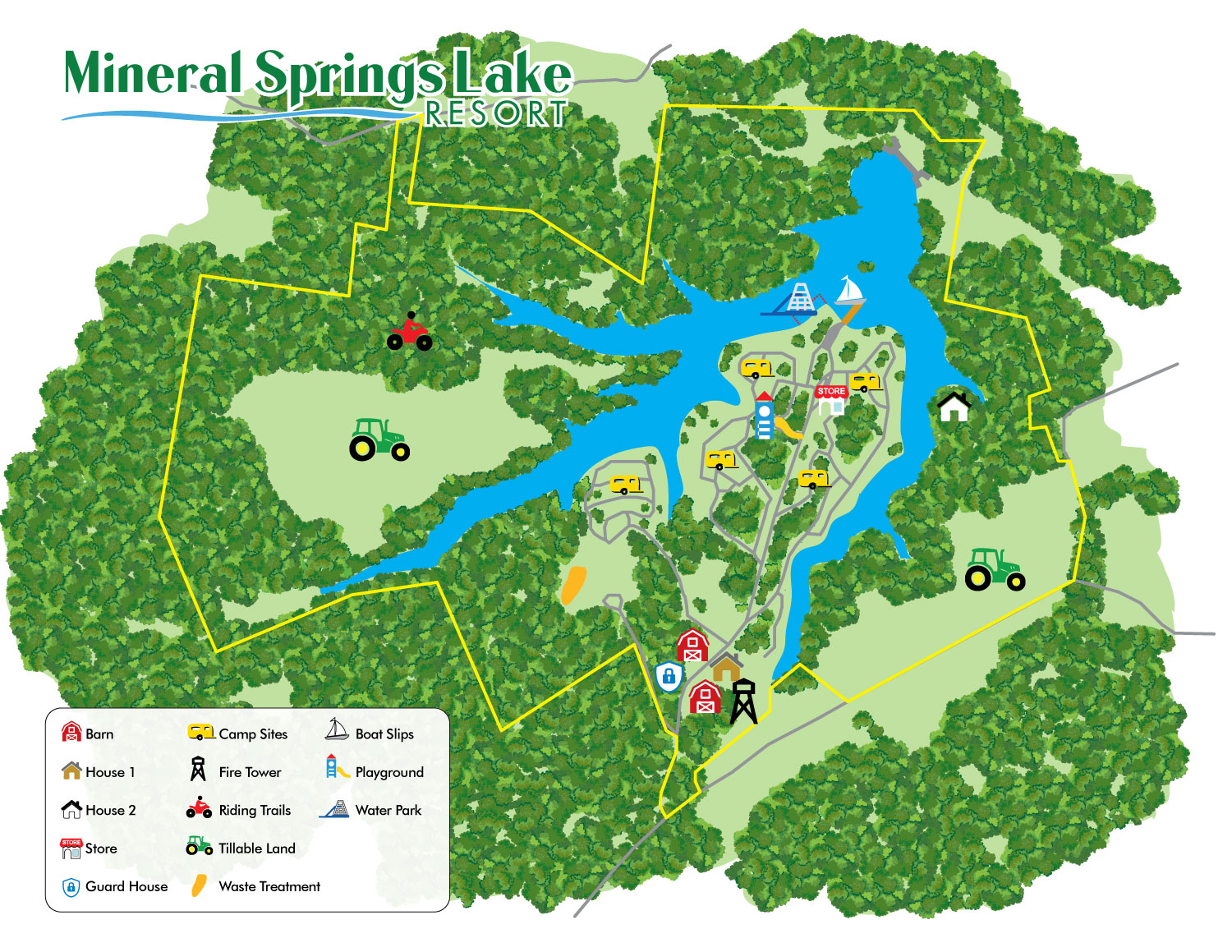 Prodigy Properties is pleased to present Mineral Springs Lake Resort & Campground for online sale! At 96% occupancy, this private and serene, yet energetic community presents a fantastic opportunity to purchase.
With year over year income increasing substantially due to new professional management beginning January 2018, the financial future is bright for Mineral Springs Lake Resort.
Nestled in the center of this nearly 574-acre massive tract of land lies the crown jewel of the property, a 104-surface acre lake. Surrounding the lake you'll find 421 camp sites, 3 cabin units, 7 miles of trails through 200 acres of woods, ~100 tillable acres, two single-family homes, a 3,600 sq. ft. general store, a 65' fire lookout tower, multiple outbuildings, public bathrooms, public showers, a basketball court, sand volleyball, playground, covered gathering pavilion, picnic area, beach area and even an inflatable water park!
424 Sites
421 Campsites, 3 Cabins
421 campsites
106 2-way (water and electric)
315 3-way (water, electric, and sewage)
3 cabin units
All 3 have water, electric, and sewage
573.70 Acres
0.7 Units/Acre
Total land SF = ~25,000,000 sq.ft.
11 common area buildings
2 single-family homes
848 parking spaces

Unpaved
2 parking spaces per camp site
96% Occupancy
75 Waterfront Sites
393 annual leases
12 semi-annual leases
18 sites reserved for leasing by weekend

417 weekend-only campers in 2019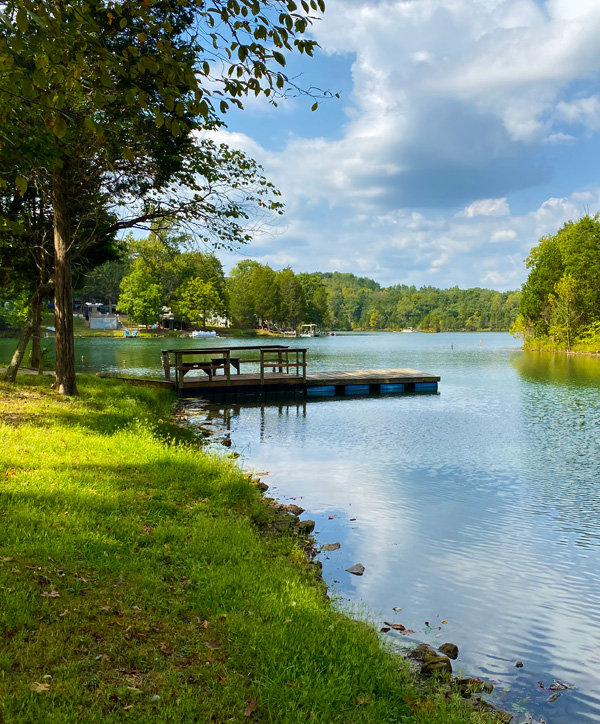 104-Acre Mineral Spring Fed Lake with 5-1/2 Miles of Pristine Shoreline
Lake named one of the top-10 cleanest bodies of water in Ohio in 2019. The lake averages 30′ in depth, boasts 33 private boat docks, and a 22-slip marina. The lake is also home to rare, non-stinging freshwater jellyfish and is teeming with a variety of fish.
Camping, fishing, swimming, inflatable water park, boating, kayak/canoe rentals, beach, playground, sand volleyball, basketball, general store, stage for bands, 7 miles of riding trails, wildlife watching and much more.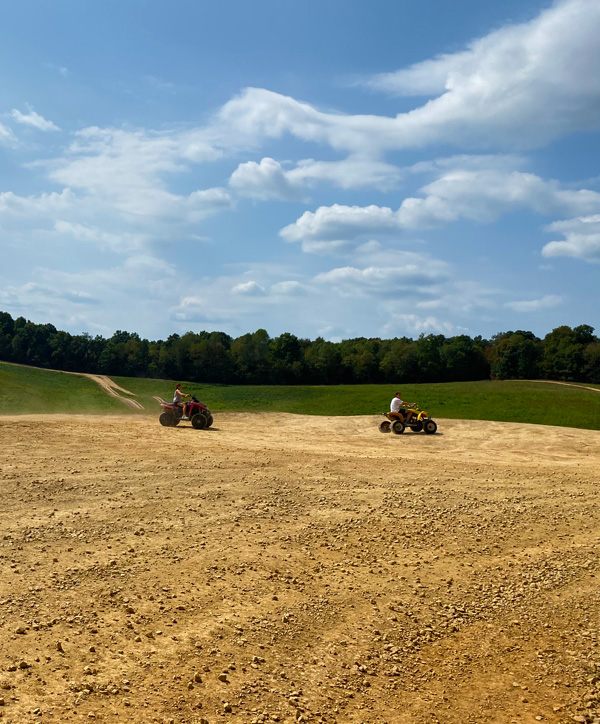 Only 60 miles from Cincinnati and 75 miles from Columbus. Within 25 miles of Shawnee State Park and Serpent Mound.
Approximately 100 acres of tillable land. 70 acres on Northwest side and 30 acres on the Southeast side.
2 single-family homes, 2 barns, guard house, lake pavilion, cabins, bathhouse, storage building, and general store.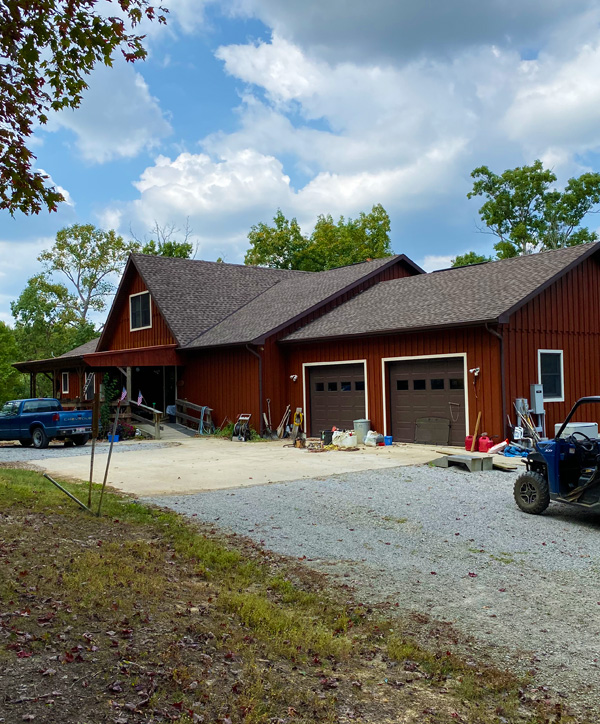 To schedule a property tour and view property and financial reports prospective bidders must:
Submit an executed confidentiality agreement
Submit proof of financial capability of at least the minimum bid of $1,800,000
Complete the bidder registration form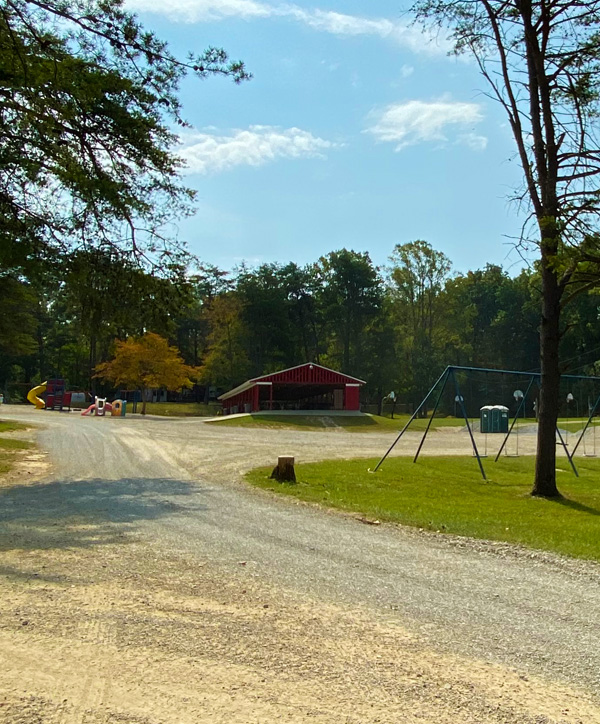 To be approved to bid prospective bidders must:
Submit an executed copy of the Purchase and Sale Agreement
Wire the $25,000 participation deposit to the title company